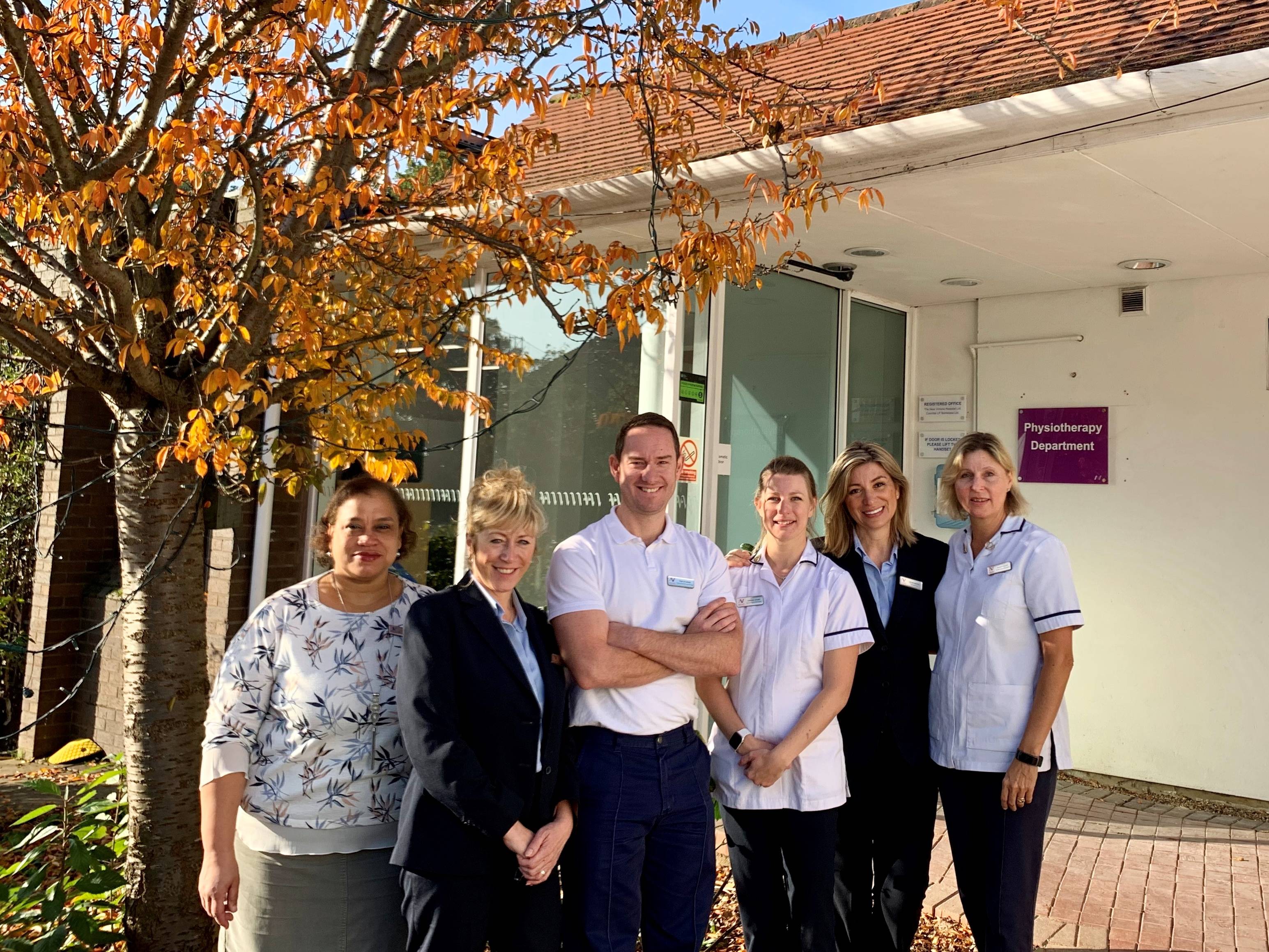 With an increased number of treatment rooms, a fully-equipped gym and a more comfortable waiting area, the new Physiotherapy Suite is designed to offer our patients an improved experience in a more comfortable environment.
We are delighted to inform our patients that the Physiotherapy Suite has moved to the main hospital building.
The new facility includes:
four new treatment rooms
a more spacious fully-equipped rehabilitation gym
a comfortable waiting area
Our professional services and treatments, such as musculoskeletal and neurological physiotherapy, rehabilitation and sport injury treatments as well as women's health physiotherapy, are now offered in a larger space and patient-friendly environment.
Chinyelu Obi, Physiotherapy Manager, and the Victoria Physiotherapy team are very pleased with the new facility.
"We're happy that we have moved to our new Suite located in the heart of the Hospital. The newly renovated area allows us to provide our patients with an enhanced service as well as a warmer and comfortable environment" commented Chinyelu.
Patients can access the new Physiotherapy Suite directly from the side of the main hospital building.
To make an appointment with our Physiotherapy service at New Victoria Hospital call 020 8949 9640 or book online.