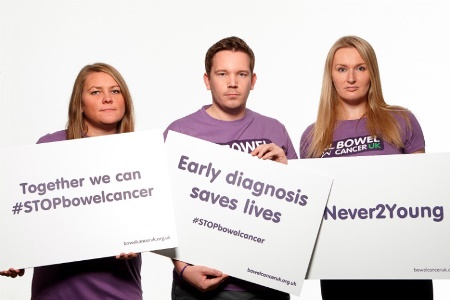 Are you worried that your tummy symptoms could be due to bowel cancer? Do you have a family history of bowel cancer and want advice on screening? Do you want more information about cancer and polyps in the large bowel?
April is Bowel Cancer Awareness month and on the morning of Saturday 7th April, Consultant Gastroenterologist Dr Andy Poullis will be offering free consultations to anyone worried about bowel cancer.
Dr Poullis can also offer a personalised guide based on family history as well as providing diet and lifestyle advice to help reduce the risk of bowel cancer.
TO MAKE AN APPOINTMENT CALL:  020 8337 9609
Dr Andrew Poullis BSc, MBBS, MD, PGCert HBE, FRCP is a Consultant Gastroenterologist at New Victoria Hospital and is an accredited screening colonoscopist for the National Bowel Cancer Screening Programme. He also holds NHS posts at St George's Hospital and Queen Mary's Hospital.