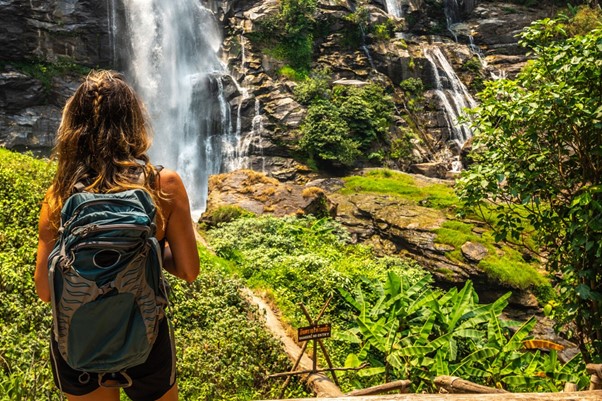 The winter-sun holiday season is in full swing and planning for your next travel is a big part of it. Make sure travel vaccines are part of it too. Getting covered against major diseases with the right vaccines can help ensure that you remain fit and healthy while abroad. Mohamed Obiedalla, Pharmacy Manager at New Victoria Hospital, provides some information on the most common travel jabs. 
Plan for your travel vaccines on time
If you are planning a holiday in an exotic destination or a developing country, it is likely that a few vaccinations are required or recommended. Some states might also have specific vaccination requirements that are mandatory to enter the country.
Along with your pre-holiday shopping, currency exchange and packing, travel vaccines should be a priority too.
You don't want to risk having your holiday spoiled by fever, cramps, headaches or even more serious conditions.
You should always check the list of vaccines required for your destination at least 8 weeks before your plane takes off.
Things to take into account to get your travel immunisation plan
Your travel immunisation plan should be customised in relation to your holiday destination, but some other important elements should be considered.
Purpose of travel: certain activities such as volunteering in areas of epidemic breakouts, disasters or where hygiene conditions are compromised require specific attention
Length of stay: the longer you stay, the higher the risk of exposure to certain diseases
Previous vaccinations: some vaccinations, even if done during your childhood, may require boosters
Specific conditions: allergies, immune system pathologies, pregnancy are conditions that should be taken into account to avoid extra risks
What are the most common vaccines required when travelling
Diphtheria, Tetanus and Typhoid
This is a combined vaccination. It is usually one of the first vaccines that babies have. A booster is required every 10 years, and it should be done 2 weeks before travelling.
This is a vaccination containing the deactivated virus. Vaccines can be combined or separate. Hepatitis vaccine is recommended for people travelling to areas with poor hygiene conditions or where the virus is still active. For the best immune response it is better to have Hepatitis A 2 weeks before travelling and Hepatitis B 2 months before.
This is a required vaccine in areas where the meningococcal virus is common. Some people might have received the Meningitis C vaccine in their childhood. This vaccine has to be done 2 or 3 weeks before your holiday.
Rabies should be done if you are travelling to areas where this disease is still present. Rabies can be spread with the saliva of infected animals. This vaccine is required if you are travelling to areas with limited medical assistance and should be done a month prior to your departure.
For a full list of vaccines available at our Travel Vaccine Clinic, you can check our website page.
Mohamed and his team will be happy to assist you.
If you would like to know more about the vaccines required for your next travel or book an appointment, you can call our Pharmacy Department on 020 8949 9076 or email us at [email protected].