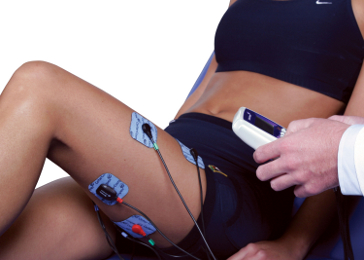 In order to further improve upon the existing high level of service delivered by the New Victoria Hospital's Physiotherapy Department, two new pieces of rehabilitation equipment have been invested in.
Total Knee Replacement (TKR) patients are now treated using a motorised icing/cooling device which is already delivering very favourable results and reducing post op pain as well as optimising the early range of movement in the new joint.
The Polar Care Kodiak Unit is a motorised device designed to ensure that the cooling temperature of between 4-7 degrees centigrade is maintained over an eight hour period. The temperature is monitored by sensors in a cuff that the patient wears around the leg which is applied directly the patient arrives back onto the main ward from theatre. Take a look at a video of the Polar Care Kodiac unit here.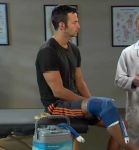 Physio have also invested in two new muscle stimulators that aid muscle rehabilitation in a range of conditions. They are already reporting excellent results for Outpatients with patellofemoral dysfunction and quads atrophy/inhibition post ACL reconstruction and those with delayed muscle recovery post knee replacement.