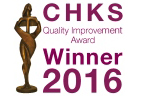 New Victoria Hospital is delighted to have won the prestigious CHKS Quality Improvement Award 2016 for its patient care and patient experience as well as staff welfare, safety and morale.
The CHKS quality improvement award 2016 was open to all healthcare organisations accredited by CHKS in 2015. Submissions were evaluated by the CHKS accreditation awards panel – comprising senior healthcare experts representing professional bodies and national institutes. The awards celebrate the success of healthcare providers across the UK and internationally and reward important achievements in innovation, improvement and dedication to providing world-class healthcare. 
Graham Ball, Chief Executive of New Victoria Hospital and Pam Newsham, Director Of Clinical Services accepted the award on behalf of the hospital. Graham Ball said: "We are absolutely delighted to have won this premier CHKS award. It is a wonderful achievement and is a reflection of the dedication of all our staff, clinical and non-clinical, who consistently strive to deliver not only exceptional patient care, but the highest standards across all areas of the hospital. We are all extremely proud"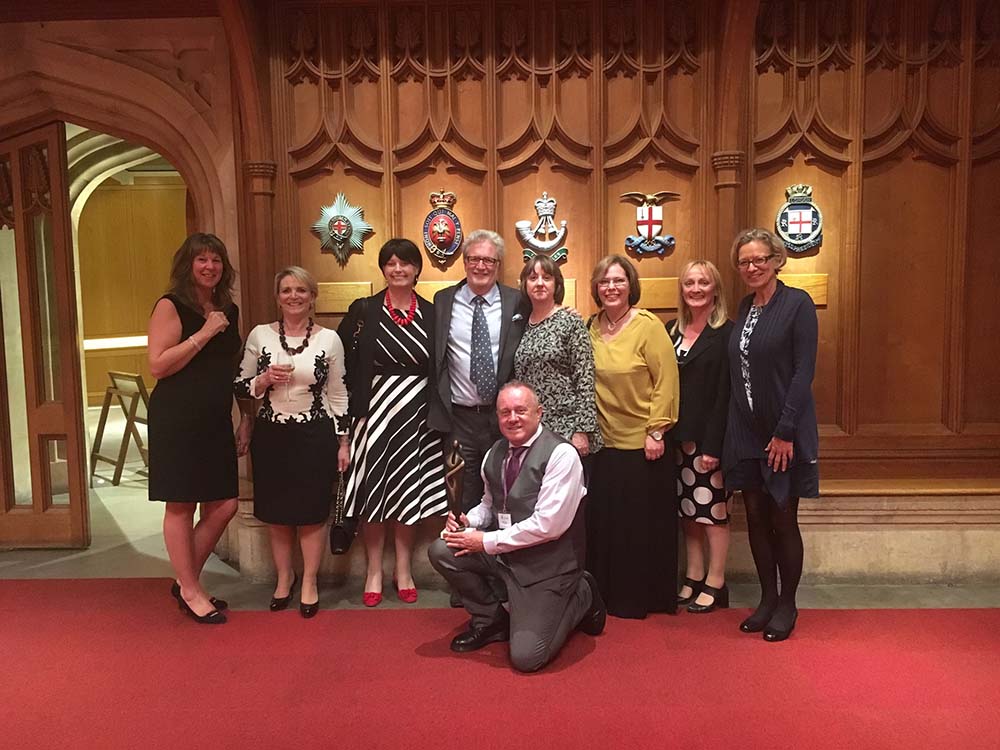 Back Row: Kath Dobson (Quality Manager); Barbara Hutton (Imaging Manager); Pam Newsham (Director of Clinical Services); Graham Ball (Chief Executive); Angela Olive (Theatre Manager); Denise Loubser (Ward Manager); Cathy Simonson (Finance Director); Jane Harris (Ward Manager); Front Row: Stuart Lonie (Quality and Client Manager Assurance and Accreditation at CHKS)
Moyra Amess, Director of Benchmarking, Assurance and Accreditation at CHKS, said: "Patient safety and experience are critical elements in the delivery of healthcare and this award recognises the ongoing efforts of the New Victoria Hospital to ensure the delivery of safe, high quality healthcare."
The CHKS Top Hospitals awards 2016 were held in London at the Guildhall on 10th May and were attended by 250 guests including leaders from across the healthcare sector, from the Department of Health, Royal Colleges, and Acute providers.
CHKS Healthcare Accreditation is a leading provider of healthcare intelligence and quality improvement services. The accreditation is a measure of the overall quality of a hospital and independent evaluation has shown that hospitals with CHKS accreditation provide a better quality of service. The accreditation programmes are based on a standards framework that covers healthcare governance, quality of services, risk management and patient experience of services. These standards exceed those required by regulation.