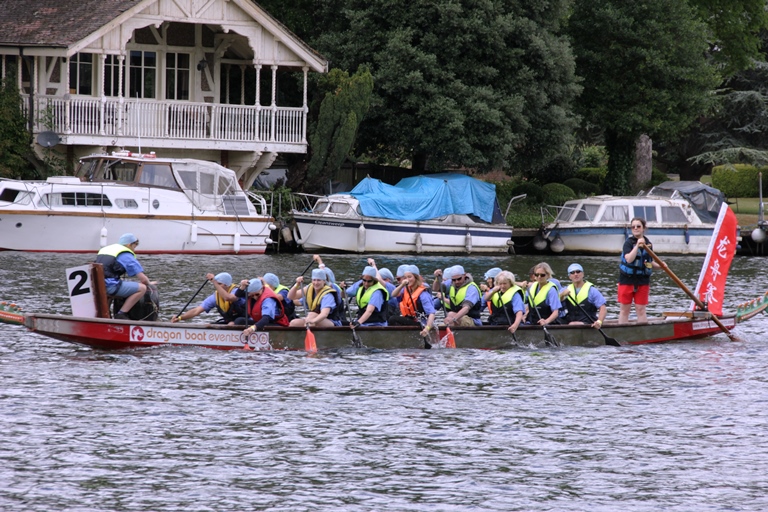 On Sunday 17th July, New Victoria Hospital once again took part in the Kingston Rotary Club Dragon Boat Challenge to raise funds for The Victoria Foundation.
The hospital entered 3 boats comprised of staff, Consultants and their families who all donned scrubs and surgeons caps. This was the second year in a row that the hospital had taken part in what is now the largest Dragon Boat race in the UK. Once again all teams performed fantastically, and yet again only just missed out on making the finals. There's work to be done for next year!
New Victoria Hospital and The Victoria Foundation would like to thank everyone who took part as well as everyone who sponsored or supported us on the day. If anyone would still like to sponsor us this can be done via our JustGiving Page here.
We are delighted to announce that we have already exceeded our target of £3000 sponsorship. This was helped enormously by a single donation in return for the New Vic crews throwing their Chief Executive - Graham Ball in the river! 
The Victoria Foundation provides much needed medical equipment and support for disabled children, the elderly and funding for students studying in the field of medicine. For more information on the charity, please visit The Victoria Foundation.