UroLift is a new option for patients with an enlarged prostate looking for an alternative to drugs or major surgery. It is a minimally invasive approach to treating Benign Prostatic Hyperplasia (BPH) that lifts or holds the enlarged prostate tissue out of the way so it no longer blocks the urethra. There's no cutting, heating or removal of prostate tissue.
Endoscopic results can be immediately confirmed post-procedure and patients may experience symptom relief as early as 2 weeks post-procedure.
The process offers immediate visible results which include:
Rapid relief of symptoms
No tissue removal or ablation
Minimal downtime
Preservation of sexual function
The UroLift Delivery device is inserted transurethrally through a rigid sheath under cytoscopic visualization in order to reach the targeted area of obstruction. The obstructing lobes are retracted by small permanent UroLift Implants which are deployed via a needle that comes out of the delivery device. Typically 4 to 5 UroLift implants are placed into the prostrate.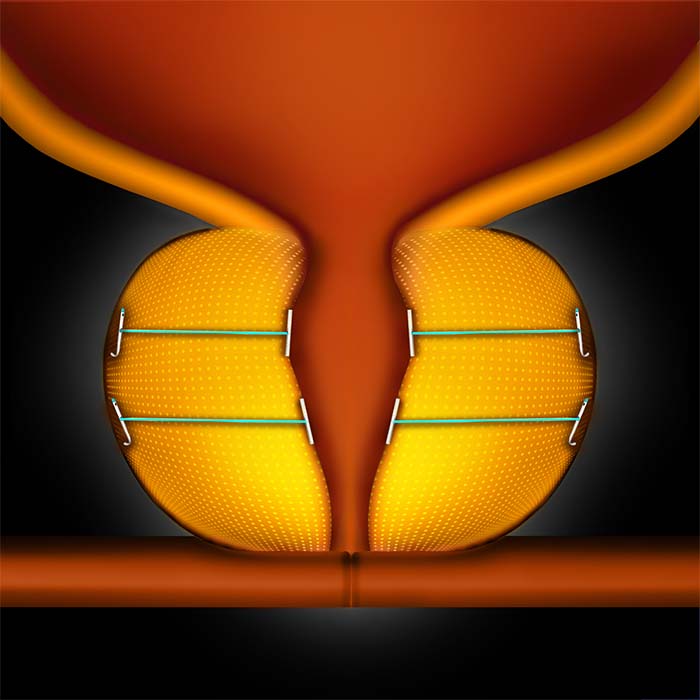 The Urolift procedure is offered at New Victoria Hospital by Consultant Urological Surgeon Mr Sarb Sandhu BSc(Hons) MBBS(Lon) MD(Lon) FRCS(Eng) FRCS Urol
Further information can be found at www.urolift.co.uk