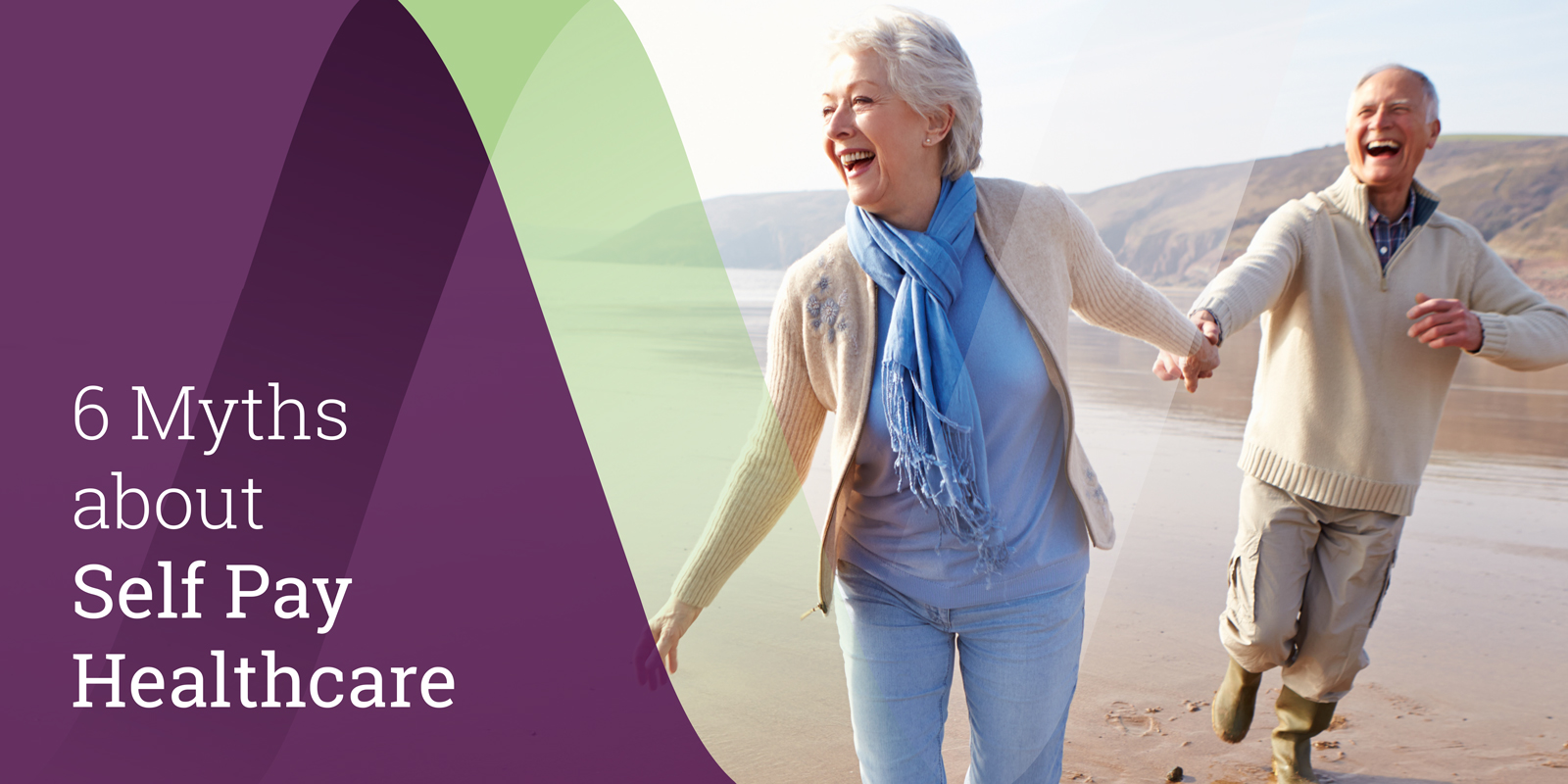 If you're thinking about starting treatment at New Victoria Hospital, there are two main ways to pay: private medical insurance, either through an employment scheme or your own personal cover, or Self Pay.
Self Pay can be a great option for many people who are looking for personalised, fast-access care.
Here are six common misconceptions about Self Pay and private healthcare:
MYTH 1 - Don't I need private medical insurance to be a patient at New Victoria Hospital?
If you don't have private medical insurance, don't worry – you can use our competitive Self Pay option. Self Pay means just that you pay for the treatment you receive instead of it being covered by a health insurance company. Some of our patients prefer the control of out of pocket options. That way you don't have a pricey monthly fee and only need to pay for the treatment you receive.
MYTH 2 - Isn't private healthcare really expensive?
We're proud to offer competitive pricing and will also price match if you receive a lower price from another hospital. So, you know you'll always get the best deal with New Victoria Hospital. And if you'd like to spread the cost, we offer financing from as little as 0% APR. Take a look at our treatment guide prices here.
MYTH 3 - Aren't there lots of hidden fees?
Our clear and affordable treatment packages include everything from the pre-operative assessment to all the charges during your stay and your follow-up outpatient aftercare – so everything for your procedure will be covered under one all-inclusive price. You can read our full terms and conditions here.
MYTH 4 - Won't I be allocated a consultant without having a say?
We know how important it is to see a consultant who matches your needs, and are committed to offering you a bespoke, personalised service. You can choose from our list of expert consultants, each leaders in their field. But if you don't have a specific consultant in mind, we can advise you on our consultants' specialities – as well as their availability – so you can be sure to see someone with a full understanding of the treatment you need.
MYTH 5 - Don't I need a GP referral letter?
No, you can see one of our consultants for treatment without being referred by your GP. If you already know the specialist you need to see, you can call to book an appointment and be seen right away, with immediate access to excellent care and service.
MYTH 6 - Isn't the service more limited than the NHS?
One of the benefits of going private at New Victoria Hospital is that we offer procedures that are not available on the NHS. All of our most popular Self Pay packages can be found here, and if your procedure isn't listed just call our team on 020 8949 9090. We offer quick access to leading consultants and rapid test results – so you can get better, faster.
Get in touch and ask about our Self Pay options.
If you've got any questions about what we can offer you at New Victoria Hospital and our Self Pay packages, please don't hesitate to get in touch. Call us on 020 8949 9090 or send us an email at [email protected].