Good nutrition plays an important role in recovery after a treatment or surgery.
Here in south west London, our on-site hospital chefs and catering team prepare delicious, freshly cooked hot meals every day. Each menu is nutritionally assessed by a dietitian.
Can I Choose My Meals?
Yes, your nurse will hand out a menu to ask you for your selection. If you have any questions, they can contact the catering team on your behalf. Your Consultant may advise on specific diet requirements during your stay.
Where Will I Eat My Meals?
Your meal will be delivered to your private room or Day Unit bay.
Are Meal Times Set?
The timings of our dining service have been developed in response to patient feedback. However they can be flexible depending on your needs.
Our usual times are:
Breakfast: 7.30am – 10am
Lunch: 12.30pm – 2pm
Dinner: 6.30pm – 8pm
Do You Offer Drinks and Snacks Between Meals?
Morning and afternoon tea and coffee are served each day. You can also request hot and cold drinks and snack foods at any time.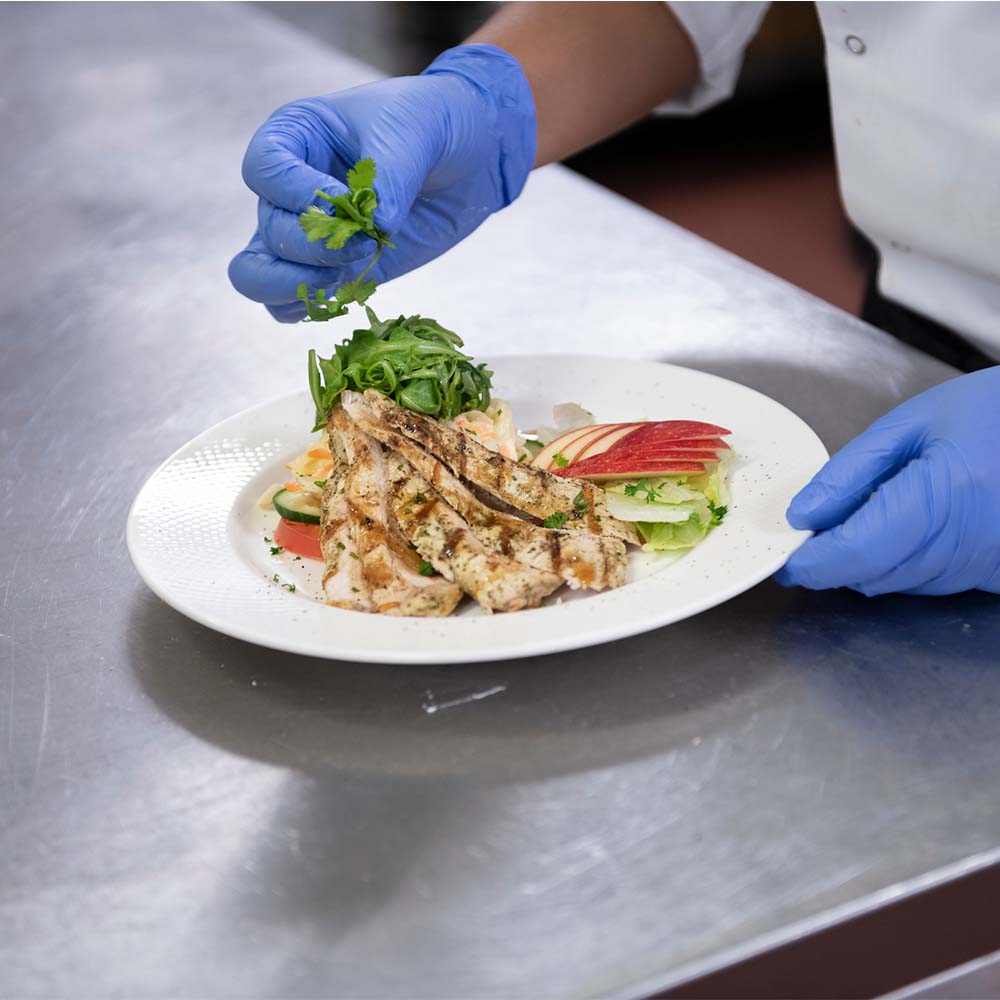 Can My Visitor Eat With Me?
Yes, your visitor can eat with you in your room or Day Unit bay. Just let us know and we will arrange this with our catering service for an extra charge.
What if I Have Any Special Dietary Requirements or Food Allergies?
Some food items may contain nuts or derivatives of nut products and other allergens. Please tell us before your stay about any special dietary requirements or food allergies. Our staff can advise on the content of each food item.
How Soon Can I Start Eating and Drinking After a Treatment or Operation?
It depends on the type of operation or treatment and your condition. Your nurse will advise you.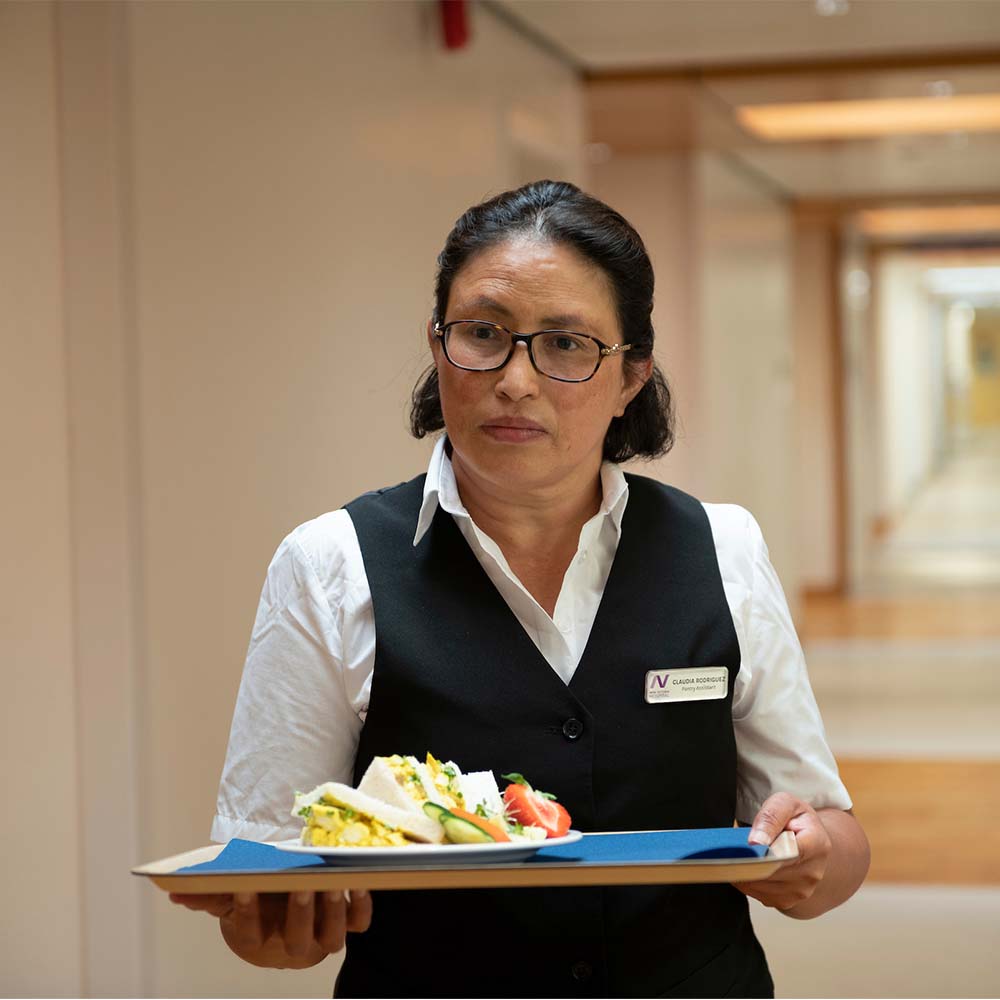 High Standards of Food and Hygiene
The Food Standards Agency has awarded us the highest score of 5 in every inspection.
Can I Order Something Different?
If the menu choices do not meet your dietary needs or personal preferences, our chefs will prepare a dish of your choice wherever possible.
Are Light Meals Available?
We understand that you may not wish to eat too much, especially immediately after surgery. So yes, light meals are available.
Your nurse will advise you on the suitability of certain foods for your medical condition.
Do You Have Any More Questions?
Our team in Reservations will be delighted to help you. Please call them on 020 8949 9006 or email [email protected]