New Victoria Hospital offers a dedicated Private GP Service for adults and children, six days a week, with same-day appointments usually available.
For more information on our Private GP Service or to make an appointment call us on 020 8949 9640. 
Our GP Services
Our experienced and friendly GPs provide you with the quality of care that you deserve, allowing plenty of time to discuss your concerns and share the next steps with you, whether you need a consultation with a specialist or a therapy plan.
Our GPs are delighted to assist you with a range of services.
GP Appointments
Whether you are concerned about a new symptom, want to ask questions about your therapy or require a prescription, you can book a standard 20-minute appointment. Book an extended consultation for chronic illnesses that require a longer discussion, blood tests, or if you want to ask advice about two or more conditions. 
Consultations
Acute Medical Complaints
Chronic Health Conditions
Children's Health
Postnatal health 
Prescriptions
Blood tests
Vaccines
Referral letters and fit notes
Please note that if you wish to see our GPs, you need to book an appointment. The Hospital doesn't accept walk-ins.
All patients are invited to read and follow our Covid-19 guidelines.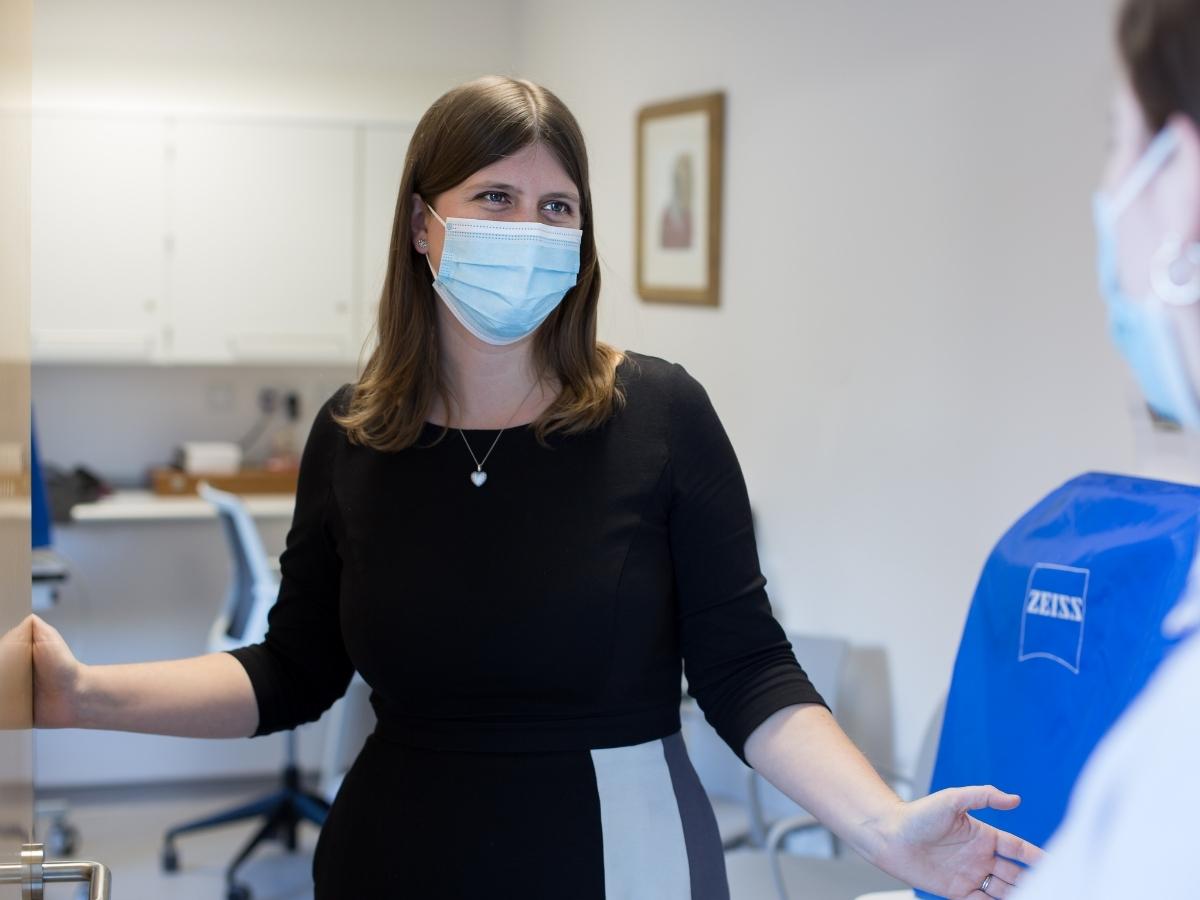 Consultations
Come and meet your local GPs.
If you have minor ailments, or want to discuss any new symptoms, or you need to renew your prescription, book a 20-minute appointment with any of our GPs. They will be happy to listen to you in a safe and welcoming environment and advise on the best path for specialist care or treatment options.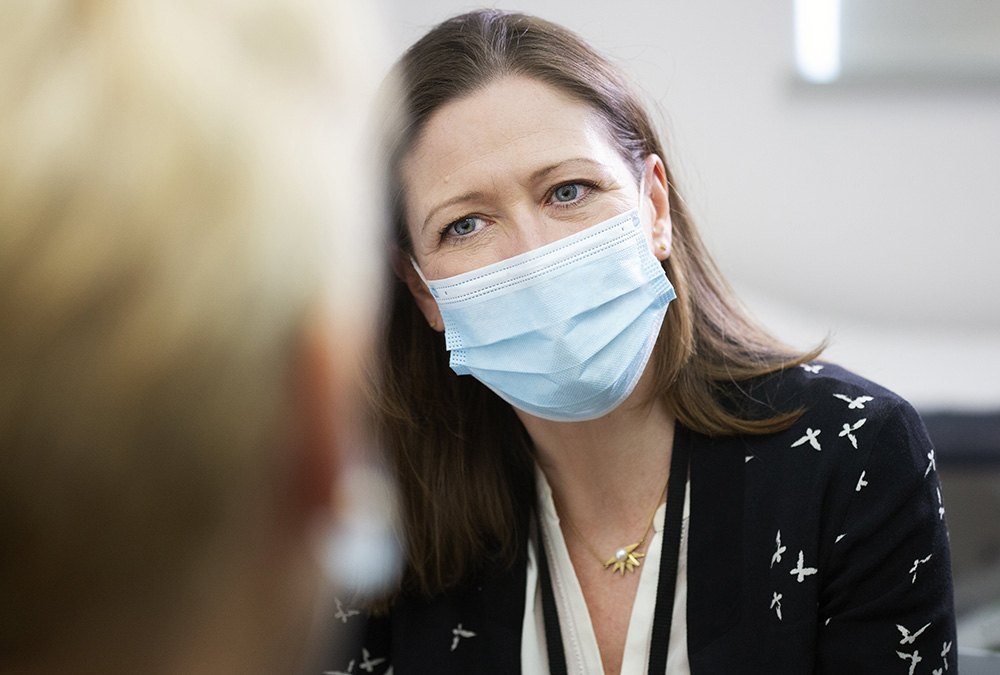 Blood Tests
Blood testing can be a useful way to keep track of your general health. A blood test can help to identify potential problems with some of your body functions. Our GPs will advise you which blood tests may be useful, such as:
Cholesterol
Glucose
Iron
Liver function
Thyroid profile
Diabetes
Female and male hormones
Vitamins
Referral Letters and Fit Notes
If you need to see a specialist, our GPs will write a referral letter.
Vaccination Service
For information on vaccinations offered call us on 020 8949 9640
Why Choose the Private GP Service at New Victoria Hospital?
Using the Private GP Service at New Victoria Hospital, also allows you to have easy and fast access to a broad range of highly skilled Consultants. 
Our approach enables us to provide a wide range of multi-speciality surgical and medical care, along with the use of the Hospital's Imaging and Physiotherapy Departments. 
Our GP practitioners are able to arrange tests with fast results and follow up, using on-site ultrasound, X-rays, CT scans, MRI scans.  Many more specialist investigations are available at New Victoria Hospital.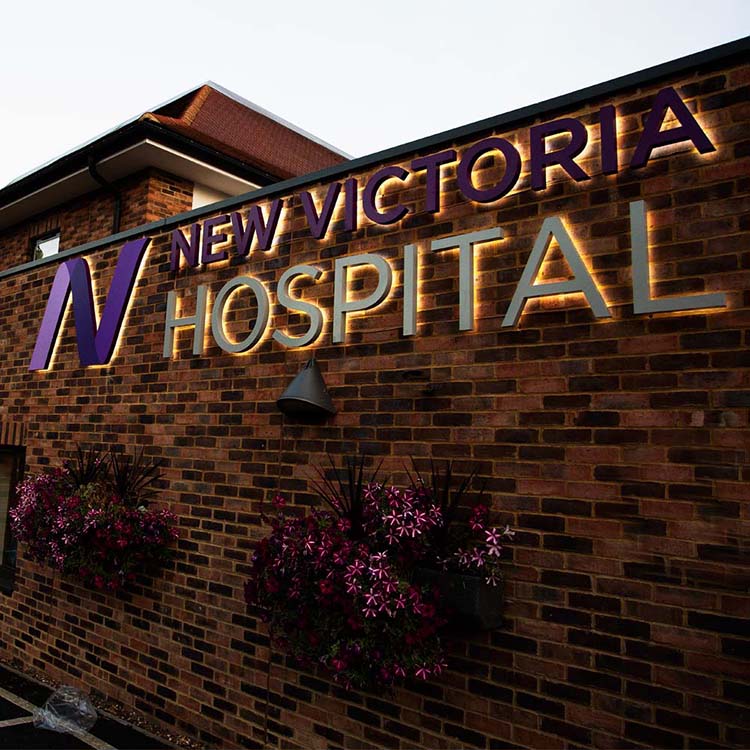 The Benefits of Our Private GP Service
Same day appointment
Extended consultations
Fast access to both GPs and specialist care
Quick path to diagnostic services such as Imaging and blood test
Quick referral for Physiotherapy treatments
On-site Pharmacy for speedy collection of drugs and therapy start
Private GP Fees
We welcome both Self Pay and Insured patients.
You can choose a face to face, telephone or video consultation option for standard and extended consultations. 
GP Services Fees
| | | |
| --- | --- | --- |
| Registration  | No charge |   |
| Standard Consultation (20 mins) | £95 | For a routine GP service such as a check-up, minor ailment or prescription.  |
| Extended Consultation (30 mins) | £130  | For a long-term, chronic condition, a gynaecology problem or more than one issue.  |
| Extended Consultation (40 mins) | £165 | For a long-term, chronic condition, a gynaecology problem or more than one issue.  |
| Follow-up Telephone Consultation  | £55  | Bookable via PA if advised by GP.  |
| Smear test ONLY   | £200 | £100 to be paid at booking and £100 to be paid at the appointment.  |
| Initial Menopause Appointment - 40 min  | £165  |   |
| Child Health Check Appointment – 40 min  | £165  | Full health check including discussion of any health concerns and physical examination.  |
| Referral/Admin Letter  | £30  |   |
| Prescription Fee  | £20  |   |
If you wish to see a doctor for a routine GP service such as a check-up, minor acute ailment or prescription, please book a standard 20-minute appointment.
If you have a long-term, chronic condition, need to request blood tests or wish to discuss more than one issue, please book an extended 30 or 40 minute appointment.
Please call us on 020 8949 9640 if your appointment is for a medical assessment requiring completion of a report.
To book an appointment please complete the form below. You will be asked for your card details to process the payment and confirm the booking.
Cancellations made less than 24 hours before your appointment will incur a charge of 50% of the consultation fee. 
If you do not attend your appointment (DNA) or reschedule/cancel within an hour of your appointment time then the consultation fee is not refundable.
For more information about our Private GP Services at New Victoria Hospital, please call us on 020 8949 9640 or use our online contact form.
Please note the Hospital does not have an Accident & Emergency Department. For emergencies, you should contact the A&E Department of your local NHS Hospital.
GP Home Visits
We are happy to provide home visits to patients who live in the local area up to 2 miles from the New Victoria Hospital. Home visits further than 2 miles may be possible after discussion with the GP for an additional fee. 
Standard home visits (up to 30 min) will be charged at £250. If a longer visit is required then this may incur an extra charge. 
All visit requests are at the GP's discretion and to be arranged at a mutually convenient time - we are unable to guarantee a same-day Home Visit appointment. 
To request a GP Home Visit, please call our GP Service team on 020 8949 9640.
Consultants and Clinic Times