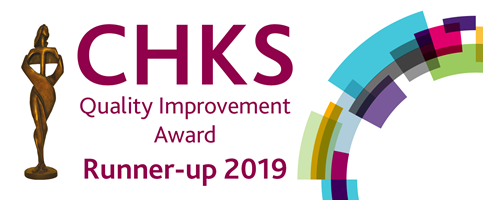 New Victoria Hospital is delighted to be a runner-up for the CHKS Quality Improvement Award 2019.
This international client-only award identifies and measures significant improvements in patient care and patient experience as well as staff welfare, safety and morale. The CHKS Quality Improvement Award 2019 is open to all healthcare organisations accredited by CHKS. All submissions are evaluated by the CHKS Accreditation Awards Panel. 
Congratulations to this year's winners - The Children's Trust.
New Victoria Hospital was a previous winner of this award in 2016.