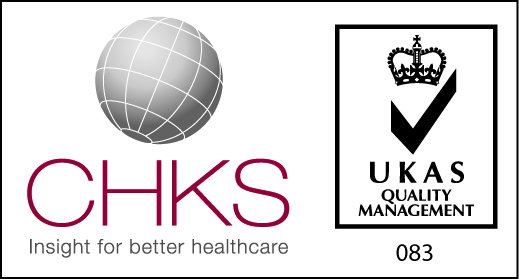 New Victoria Hospital is delighted to be shortlisted once again for the CHKS Quality Improvement Award 2019. The CHKS Top Hospital Awards celebrate the success of healthcare providers across the UK and reward important achievements in innovation, improvement and dedication to providing world-class healthcare. The Hospital previously won the prestigious CHKS Quality Improvement Award in 2016 for its patient care and patient experience as well as staff welfare, safety and morale.
"Only three healthcare providers from around the world have been selected and we are extremely proud to be one of these. Our nomination is a reflection of the dedication of all our staff, clinical and non-clinical, who consistently strive to deliver not only exceptional patient care, but the highest standards across all areas of the Hospital," says David Marshall, Chief Executive. 
All nominees are invited to attend the CHKS Top Hospital Awards 2019 on 12th June at the Royal College of Physicians, London, which coincides with the 500th anniversary of the College. The awards will be presented to healthcare providers across the UK and internationally, that have excelled in the areas of Patient Safety, Data Quality, Quality of Care, Patient Experience, Quality Improvement and Excellence in Delivering 24-7 Emergency Care.
CHKS Healthcare Accreditation is a leading provider of healthcare intelligence and quality improvement services. The accreditation is a measure of the overall quality of a hospital and independent evaluation has shown that hospitals with CHKS accreditation provide a better quality of service. The accreditation programmes are based on a standards framework that covers healthcare governance, quality of services, risk management and patient experience of services. These standards exceed those required by regulation. 
New Victoria Hospital is fully accredited for the quality of its service with CHKS and is certified ISO 9001:2015.