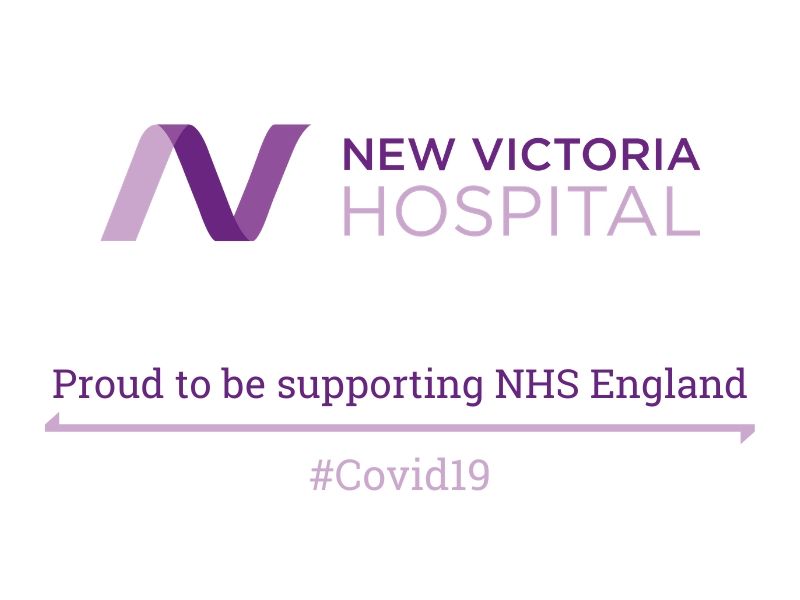 Following an upsurge in Covid-19 cases, New Victoria Hospital is supporting NHS England.
To enable Kingston Hospital NHS Foundation Trust to make available as many critical care beds as possible, New Victoria Hospital will be releasing all of its beds for urgent non-Covid-19 NHS patients as of Monday 23 March, with staff being redeployed where necessary.
As such, the Hospital will be offering a reduced service, with all private Consultant-led outpatient appointments and surgery cancelled until further notice.
We are however, able to continue to offer the following services:
Nurse-led outpatient procedures including dressings, sutures, wound inspections and phlebotomy
Imaging & Diagnostics (MRI / CT / X-Ray / Mammography/ Cardiac Diagnostics)
Physiotherapy - remote consultations only
Vaccinations
Many of our Consultants are able to offer remote telephone or video outpatient consultations. Please contact the Consultant's Medical PA for further information. Details can be found on the Consultant's website page.
We are unfortunately no longer able to accept patient visitors. We recognise that this is a potentially distressing time for patients and their families, and so we encourage visitors to use other methods of keeping in touch with their friends and family members, including phone and video calls.
As an independent, charity-owned hospital, serving the local community for over sixty years, we are pleased to be able offer our assistance in this time of need.
We would like to thank you for your support and understanding in these unprecedented times.