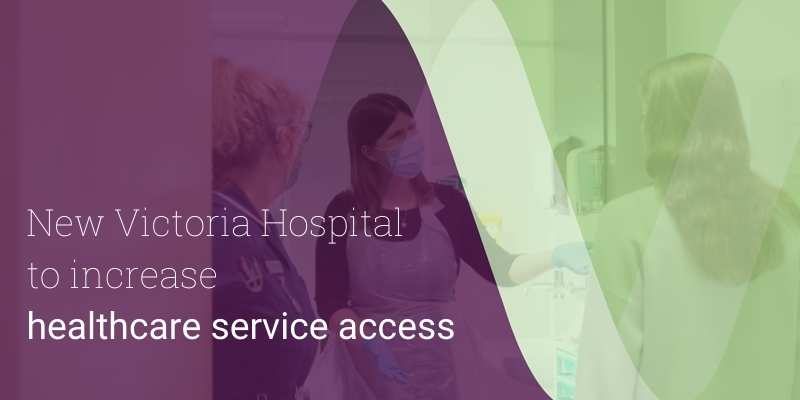 Our NHS England partnership has come to an end we are now ready to increase healthcare service access for local patients. As we reflect on our support for our local NHS Trust, we would like to thank our first-class clinical and non-clinical teams at New Victoria Hospital for setting exemplary standards in healthcare, surpassing the expectations of our patients and NHS patient co-ordinators.
New Victoria Hospital's Chief Executive, David Marshall said, "Whilst the challenge was great, it was an incredibly rewarding experience to support patients across Kingston and Surrey during the pandemic. As a charity-owned facility, New Victoria Hospital continues to seek ways to support the community through its parent charity, The Victoria Foundation, transforming the lives of patients through medical provision, and providing training and support to young medics in the community. Over the past year, too many check-ups, treatments and surgeries have been postponed, because of the Covid-19 crisis. The pandemic has already taken a great toll on our lives and we believe it is now time to proactively look after our health and wellbeing". 
The Hospital is now in full service, including all surgery and outpatient services – available for self-pay and insured patients. Our strict infection prevention control measures are constantly being reviewed and updated to guarantee a safer environment for our patients and staff.   
We are also excited to add a new private GP service, offering children and adults face-to-face and virtual consultations. This service will allow you to have fast track access to specialist care and diagnostic examinations such as ultrasound, X-rays, CT scans and MRI scans, and Physiotherapy. 
We look forward to welcoming more patients to the Hospital and continuing to provide our community with excellent care. 
To book an appointment with one of our Consultants, please call 020 8949 9020 or:
If you would like to enquire about our Self Pay packages, please call 020 8949 9090.