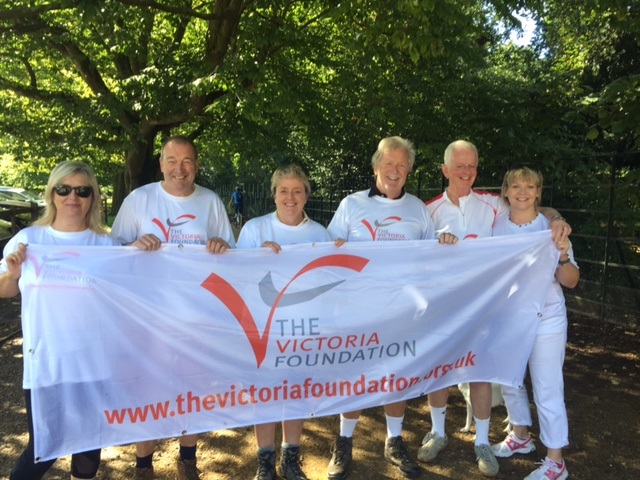 Two years ago New Victoria Hospital's CEO, Graham Ball, trekked across Myanmar from Mandalay to Inle Lake, with a like-minded team and raised over £30,000 towards the good causes that The Victoria Foundation supports.  
In two weeks' time, Graham Ball will once again be raising money for The Victoria Foundation by trekking in the Atlantic Rainforest area of Brazil. The terrain will be challenging and mountainous, going through jungle trails in an area of real wilderness and spectacular biodiversity.
The money raised for The Victoria Foundation will be supporting mobility aids for young children, medical grants for those students from disadvantaged backgrounds who would not normally be afforded the chance to enter Medical School and medical treatment that is not readily accessible on the NHS. The aim is to collectively raise £25,000.  
If you would like to support The Victoria Foundation and their valuable causes, you can donate here www.justgiving.com/fundraising/graham-ball2
Every penny donated will go towards the causes supported. Participants fund the cost of this trip themselves and all administrative costs of the charity are underwritten.
Thank you to everyone who has so kindly donated already and thank you also to our Consultants who have also donated, including: Hadi AlSahaf, Ben Ardehali, Ifat Ataullah, Mark Curtis, Rowena Bevan, Sarah Clarke, Yvette Coldicott, Giles Davies, Mostafa Elgohary, Adrian Fawcett, Ralph Greaves, Christine and Andrew Hine, Tony Hinton, Raj Khattar, Ram Kumar, Nicholas Masucci, Klaus Misch, Onsy Morris, Katherine Nunneley, Enyi Ofo, Andrew Poullis, Pal Ramesh, Hooman Sherafat, Graham Smith, Abbad Toma, Richard Waddington, Peter Willson, and Charlotte Whittaker.  
For further details about The Victoria Foundation please visit: www.thevictoriafoundation.org.uk.