Acupuncture is a form of treatment derived from ancient Chinese medicine where small needles are inserted into specific points of the body to relieve chronic or acute pain conditions. It is commonly used to provide pain relief, aid recovery from injury and enhance rehabilitation. This type of complementary or alternative medicine is becoming more popular in the western world with physiotherapists adding it to their treatment plans for a range of medical conditions.
If you're looking to incorporate acupuncture into your treatment regime, our team of specialist private physiotherapists are here to help. As official members of the Chartered Society of Physiotherapy and Health and Care Professions Council, our expert staff are well versed in using private acupuncture alongside other physiotherapy treatments and will be able to assist you throughout the entire procedure.
What is Physiotherapy Acupuncture?
Acupuncture also known as 'dry needling' is a form of treatment used within physiotherapy.An initial private acupuncture session at New Victoria Hospital involves an assessment of a patient's current health, medical history and a physical examination with one of our physiotherapists before insertion of the acupuncture needles takes place. Throughout the procedure the physiotherapist will provide the highest standard of care, making sure the patient feels comfortable and at ease. 
Sessions generally last between 20 and 60 minutes and involve the following procedure: 
The acupuncture practitioner will ask the patient to sit or lie down. To access certain acupuncture points they may be asked to remove some clothes before the session begins.
Based on the condition of the patient, the acupuncture practitioner will place needles into specific parts of the body also known as acupuncture points. These can be traditional acupuncture points or targeted areas where pain or injury is present. In some cases several acupuncture points may be targeted if the patient has more than one symptom. 
Needles can be inserted into the body in two different ways - placed just under the skin or inserted deeper into the muscle. Time for this can vary anywhere from a few minutes up to 30 minutes. Patients may experience a small ache and bruising where the needles are inserted. 
Once the session time is up, the acupuncture practitioner will remove the needles. Many courses of treatment involve multiple sessions of acupuncture and combined physiotherapy treatments to achieve the best results. Over time the pain in the affected area should reduce. 
Acupuncture can be used as a treatment for: 
Pain management - using acupuncture as part of a treatment plan to assist with the pain from chronic or acute conditions. 
Joint and muscle pain - including reducing joint stiffness, muscle spasm, swelling and stimulating the healing process to enhance the body's rehabilitation process.
Tension headaches and migraines - acupuncture can help reduce the side effects from headaches and decrease built-up tension around the head, shoulders and upper and lower back.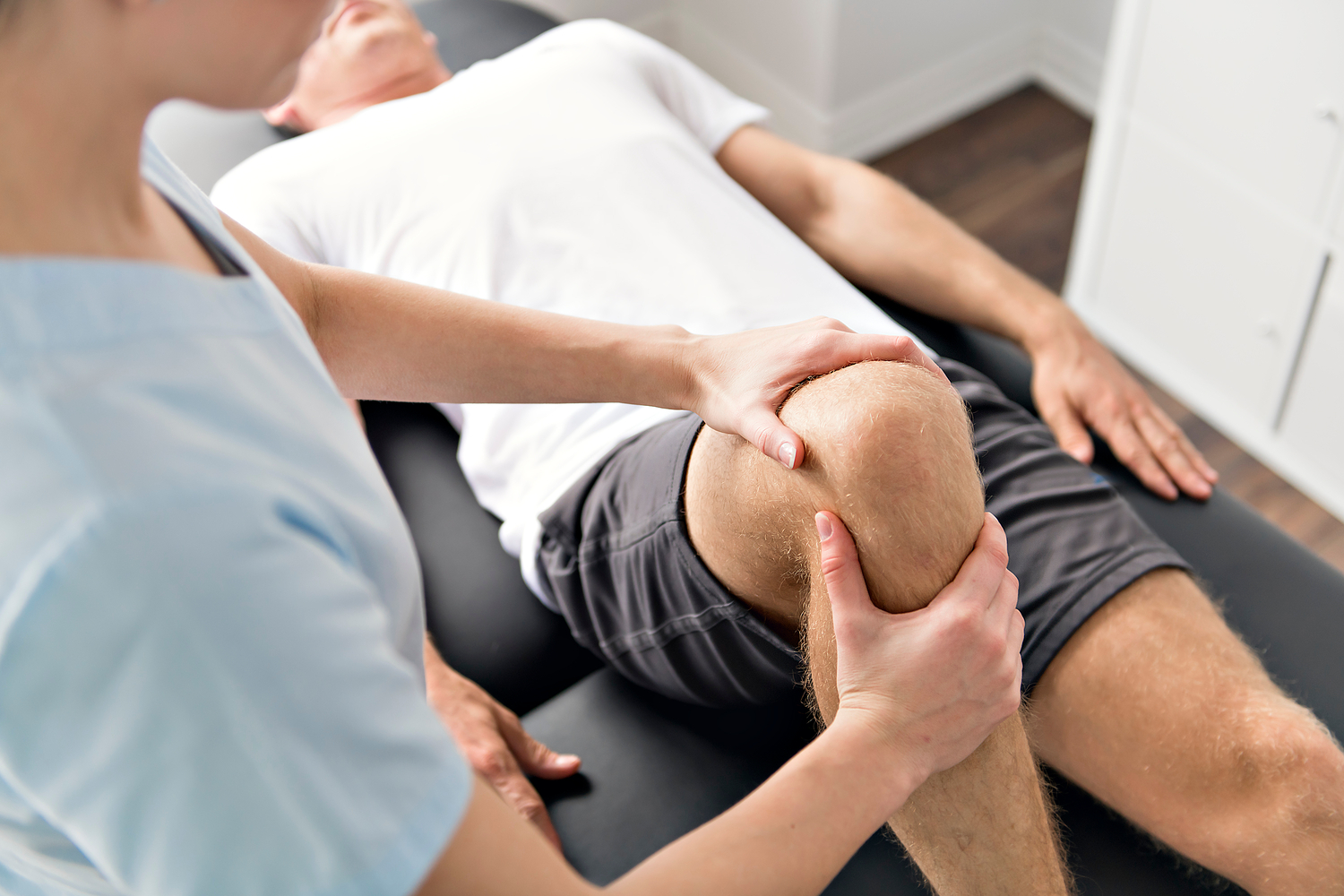 How does Acupuncture work?
Single use needles are placed into the muscles or skin to stimulate sensory nerve fibres to block out pain signals. It also stimulates  the body to produce endorphins that have beneficial effects. These pain relieving chemicals  help manage the pain and enhance the body's rehabilitation process. 
Traditional acupuncture is based on the Chinese belief that the body has energy (Qi pronounced as "chee") contained within its channels. When illness or pain occurs, traditional practitioners believe Qi is not flowing properly through the body's channels. Acupuncture is used to restore the natural flow of energy and in turn, restore the body back to its full health.
Acupuncture at New Victoria Hospital
At New Victoria Hospital, our team of specialist physiotherapists are committed to utilising evidence-based physiotherapy treatment approaches in their practice to ensure they provide care of the highest standard.
New Victoria Physiotherapy is housed in the main hospital building with its own dedicated entrance, offering a modern and comfortable reception and waiting area, four modern, spacious and well-appointed treatment rooms and a rehabilitation gym with a range of specialist exercise equipment.
Our Outpatient Physiotherapy Clinic Times are as follows:
Monday to Thursday - 8am to 8pm
Friday - 8am to 6pm
Saturday - 9am to 1pm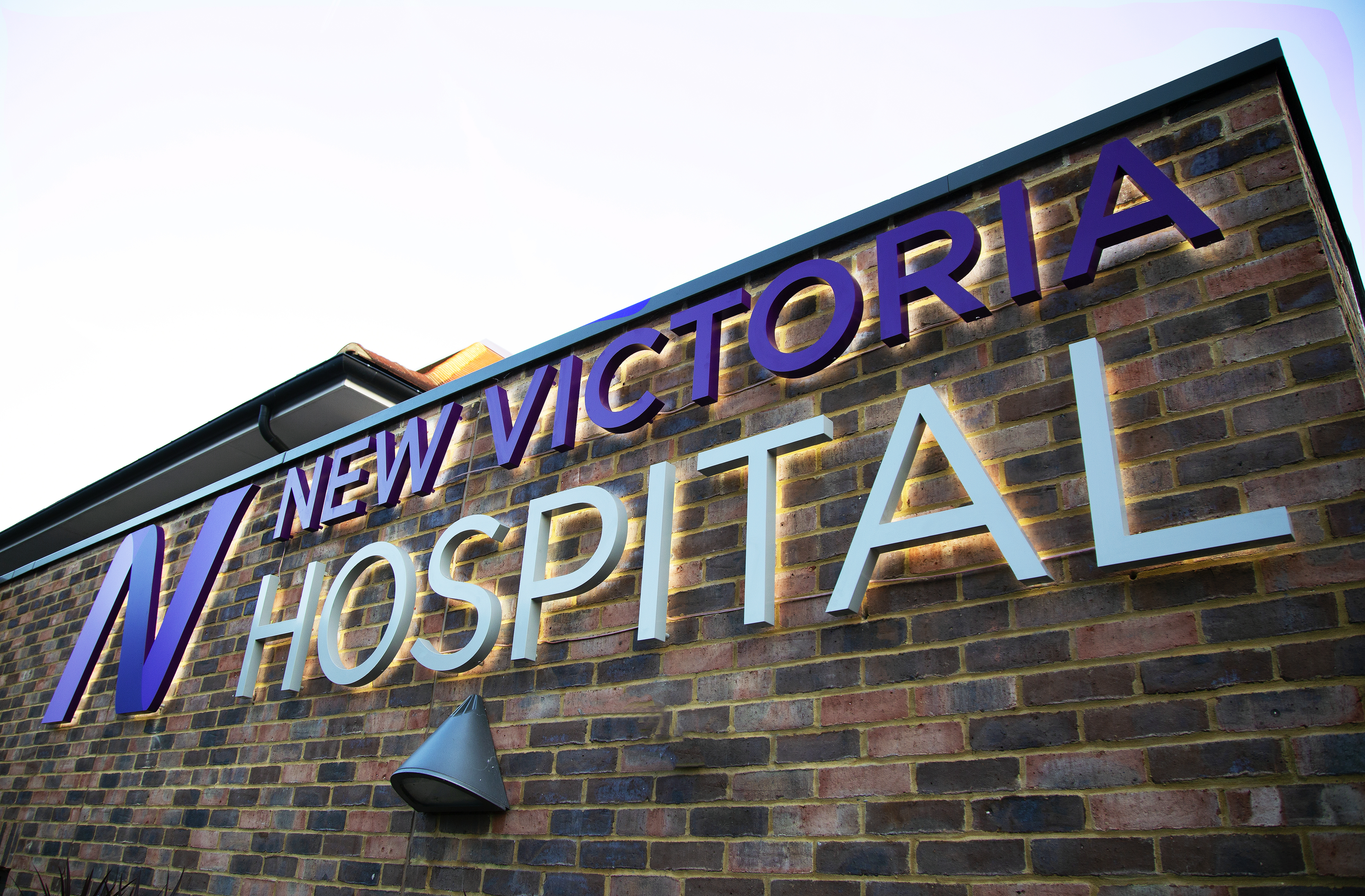 If you would like more information on physiotherapy acupuncture or private Physiotherapy treatments at New Victoria Hospital, please call us on 020 8949 9040 or fill out an online form. Our team of specialists will be in touch to discuss the next steps.