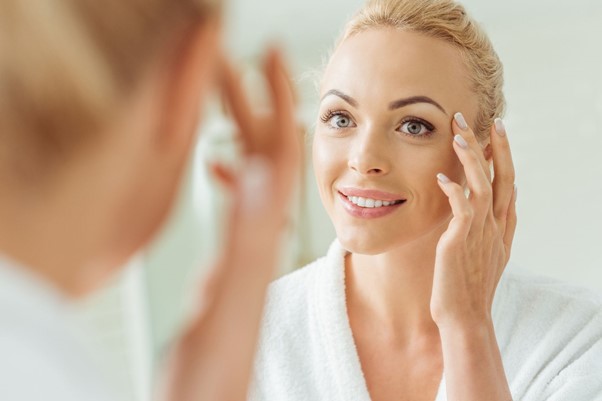 Aesthetic medicine is becoming part of our wellbeing
Medical aesthetic treatments are becoming more and more part of the beauty and wellbeing routine of women worldwide.
Botulinum Toxin and dermal fillers are the most common treatments to rejuvenate the front and glabellar area, and the perioral region.
Five reasons to pamper yourself with medical aesthetic treatments in 2020
January is usually the time of the year dedicated to New Year resolutions and action plans.
To take better care of your health is often set as a New Year's goal. It can refer to your physical appearance and mental wellbeing. Cosmetic treatments can help to enhance your look but also make you feel good about yourself.
Here are five reasons why you should consider medical aesthetic treatments to pamper yourself in 2020:
You gain with no pain

Cosmetic treatments performed by medical professionals are safe and non-invasive. They will allow you to have your desired look, without undergoing painful procedures.

You can improve your natural look

Discussing your expectations with your aesthetic specialist will allow you to enhance your natural beauty, and work on achieving a fresher and natural look that doesn't alter your facial expressions.

You can save money

Aesthetic treatments are cost-effective. They allow you to achieve visible results in little time, they are more effective than any cream, and they cost much less than cosmetic surgery procedures.

You will feel better about yourself

Looking in the mirror and being pleased about your aesthetic appearance can improve your quality of life. Having a fresher and enhanced look can increase your self-esteem and confidence.

You can prevent ageing

Ageing is a physiological process but waiting until the signs of time are deep and marked on your skin can weaken the results. Using aesthetic medicine to prevent and delay wrinkles appearance is a good strategy to be a few steps ahead of time.
Medical aesthetic treatments at New Victoria Hospital
New Victoria Hospital offers medical aesthetic treatments that include botulinum toxin injections and hyaluronic acid fillers for wrinkle reduction and lip augmentation.
Botulinum toxin injections for facial expression wrinkles
Botulinum is a prescription medicine used to treat forehead and frown lines that are usually caused by repeated facial expressions.
Botulinum toxin relaxes the muscles and prevents new wrinkles from appearing. Injections are painless, and results can be visible just 48 hours after treatment, but it might take up to two weeks to see the full result. Its effect lasts between four and six months.
Dermal Fillers for deep lines and lip augmentation
Dermal fillers are injections of hyaluronic acid, a substance naturally produced by your body that tends to decrease with age.
Hyaluronic acid can be used in the oral and perioral area to reduce deep ageing signs such as smoker, nasolabial and marionette lines.
Hyaluronic acid injections are also used to increase the volume or correct asymmetries in your lips.
Dermal fillers can be repeated after six, nine or twelve months.
If you are interested in finding out how you can enhance your look, you can book a Consultation with Miss Ali Wise via our online form or by calling us on 020 8949 9020.