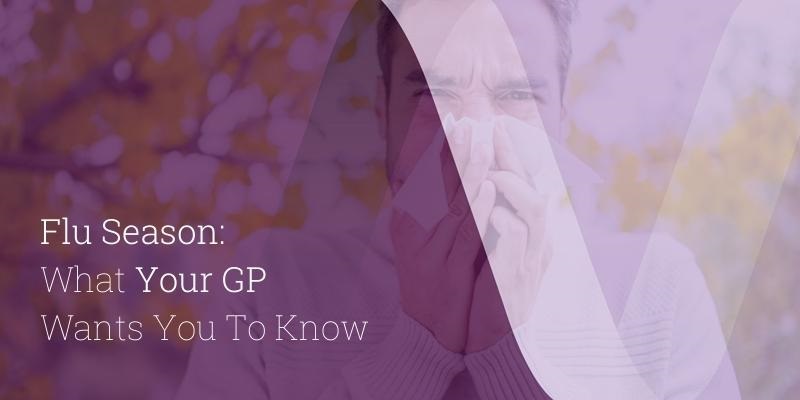 Although flu almost disappeared throughout the Covid-19 pandemic, with the lifting of restrictions and return to normal life, it has started to circulate again, together with all other viruses responsible for colds and other respiratory ailments. This year, the Influenza virus is expected to be more severe than usual for a number of reasons. Dr Lowri Bailey, General Practitioner at New Victoria Hospital, tells a few flu facts you should really pay attention to before flu season strikes this year. 
Influenza activity usually peaks between December and February. 20% of people in the UK will catch the virus, and about 25% will develop symptoms. Unfortunately, the virus has the ability to mutate, so there are new strains every year. This year, it is even more important to prevent it as much as you can and be aware of some facts to be prepared and maintain good health.
Flu could be worse this year
According to the European Centre for Disease Prevention and Control, due to the reported A(H3N2) virus subtype that can hit the elderly, pregnant women and people suffering with chronic diseases more severely, flu is expected to come with more serious and frequent complications.
There is also concern that our immunity to flu strains is diminished this year.
This is because we were less exposed to flu strains last winter due to social distancing measures. In addition, the previous winter (2019/20) was a mild influenza season.
Scientists are also worried about a possible "double whammy" of flu and Covid-19 this winter, especially as Covid infections continue to rise.
There are very few studies relating to co-infection, but most experts agree that it could produce more severe symptoms, increase the risk of hospitalisation and pose serious treatment challenges.
The PCR test is the only tool to tell if you have Covid-19
It can be difficult to tell whether you have caught the flu or the Covid-19 virus, as many of the symptoms are similar.
Colds instead can be spotted more easily. They are caused by many different viruses, most commonly a strain of rhinovirus or coronavirus – however, NOT the coronavirus that causes the COVID-19 infection. 
A cold only affects your nose and throat and is often termed an Upper Respiratory Tract Infection. Symptoms tend to be mild and settle within a week or two.
COVID-19 is caused by a coronavirus that first emerged in 2019. This strain of coronavirus had not been seen in humans before. There is a wide range of symptoms, from none or very mild to very severe. Common symptoms associated with Covid-19 are fever, cough and a loss of sense of taste or smell.
The only effective way to know if you have Covid is to have a PCR test.
How to protect yourself during flu season
Getting the flu jab! The vaccination is safe and effective at preventing the virus and reducing the risk of serious illness should you catch the flu.
It is particularly important to have the flu jab if you are older, pregnant or have a long-term health condition.
Children between 2 and 17y old will usually have the Nasal Flu Vaccination – this is a weakened version of the influenza virus. It is licenced for ages 2 to 17 years.
The injection form of the flu vaccination is given to adults and some children, and there are various recommended vaccines based on your age and other factors. This is not a live vaccine, so, despite what you may hear, you cannot catch flu from the vaccination!
The best time to have the vaccine is now.
During the pandemic, we have all learned a lot about how to stop the spread of viruses. All these rules apply to the flu virus too.
We can stop the spread of the flu virus by avoiding close contact with others when unwell (Social Distancing), taking care to wash hands regularly and coughing/sneezing into a tissue or the crook of the arm.
Keeping healthy - make sure you take time to eat, drink and sleep well and keep active.
Why the flu jab is more important than ever this year
Scientists develop an annual flu jab every year based on the best information they have on circulating strains.
Since your immune system can be less reactive after all the lockdown measures, and there are also chances you might get Coronavirus and Influenza at the same time, the risk of developing severe symptoms and complications increases.
The flu jab together with the Covid-19 vaccine or booster is vital to give you a layer of protection and reduce the risk of being seriously ill or hospitalised.
Who should not have the flu jab?
Most people can have the flu jab.
You should avoid it if you have had a severe reaction to the flu jab in the past. If you have an egg allergy, you should avoid some forms of the vaccine. If you are unwell or have a temperature, you should reschedule until you are feeling better.
You can arrange a flu vaccination for you or your child now at New Victoria Hospital.
If you would like to book an appointment, please contact the GP Service on 020 8949 9640 or our Pharmacy Department on 020 8949 9076.