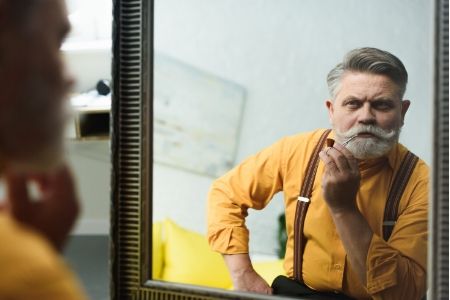 The month of November and the Movember campaign is an excellent opportunity for all men to focus on taking care of their health. 
Movember: the month for men's health.
Movember is the month dedicated to men's health, when men everywhere start to grow moustaches, beards and hair, to spread awareness of men's health.
The "Grow a mo" Movember campaign is a great reminder, to take care of your health.
1 in 8 people in the UK are diagnosed every year with prostate cancer, and testicular cancer affects younger men. Check-ups are fundamental for early diagnosis.
In the UK, men are 3 times more likely to die from suicide than women, and they often struggle to speak up.
67% of men are overweight or obese compared to 62% of women. Men are also less likely to eat the recommended 5 portions of fruit and vegetables a day.
The month of November with the Movember campaign is an opportunity for you as a man to take action for your health.
Early action is critical.
3 things we can help you with at New Victoria Hospital on your wellbeing journey
If you are a white man over 50 or if you are a black man over 45, or experience any symptoms that might indicate your prostate gland or your testicles are not healthy, you can talk to your GP or book an appointment with one of our consultants.
Diet is a one of the most important factors when it comes to prevention. Following a well-balanced diet with the guidance of a qualified nutritionist can make a huge difference to your health.
Acknowledging the difficulty to cope with a tough situation at home or at work is the first step to getting better. Seeking professional help is the second. Our consultants can help you if you are experiencing depression or anxiety.
For more information on men's health or to book an appointment at New Victoria Hospital, call 020 8949 9020 or use our online contact form.