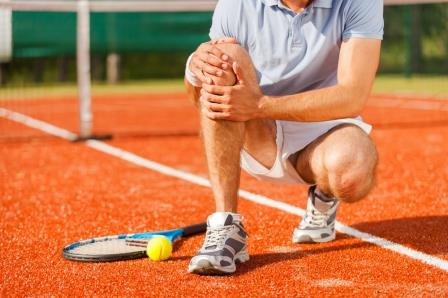 Wimbledon is once again upon us and the forecast for the first week at least, is looking good!
Tennis fever is hitting the nation and the courts have never been busier. Do be careful out there however and take care not to overdo it! If you have any old niggling injuries it's always best to get them looked into and treated sooner rather than later, so as not to interrupt the season.
At New Victoria Hospital, just a stone's throw from Wimbledon, we have a complete team of specialists on-hand to help:
Physiotherapy
New Victoria Physiotherapy only employs highly experienced Senior Physiotherapists. All are members of the Chartered Society of Physiotherapy and Health and Care Professions Council.
Our specialist Musculoskeletal Physios can help assist with aches and pains, injuries and the majority of post-operative rehabilitation, ankle through to neck.
To book an appointment call Physio on 020 8949 9040
Imaging & Radiology
Our highly trained Imaging staff work closely with the large number of Consultant Radiologists of varying specialities, who work at New Victoria Hospital.
The hospital provides diagnostic scanning for a number of elite sports facilities in the local area, including tennis, football and rugby clubs.
The Imaging Department MRI scans and X-Rays are reported on by specialist Consultant Radiologists and the results are available with 24 hours.
To book an appointment call Imaging on 020 8949 9030
Orthopaedics & Rheumatologists.
Our Orthopaedic clinics offer expert treatment in all of the sub-specialities within orthopaedics from shoulder to hand and wrist, hip and knee.
Our Consultant Rheumatologists specialise in a host of areas including back pain, inflammatory disorders, arthritis, osteoporosis and general sports injuries.
To book an appointment call Outpatients on 020 8949 9020