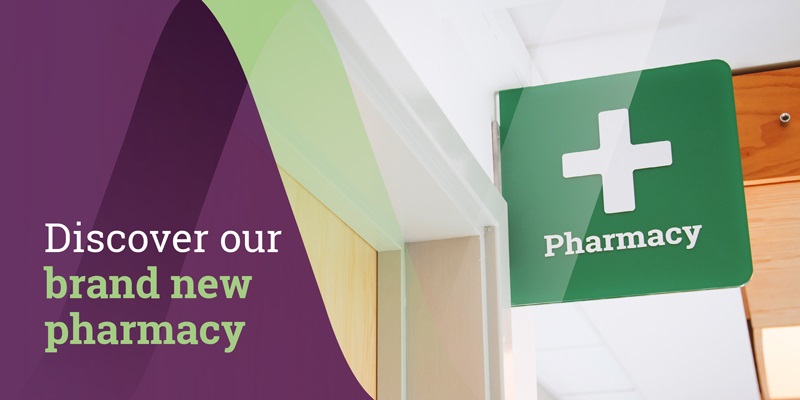 We are delighted to open our brand new Pharmacy as part of New Victoria Hospital's refurbishment project. The Pharmacy Department has been renovated to provide a better patient experience with a larger counter, a consultation area, an extra storage room and a  state of the art working environment.
New Victoria Hospital's brand new pharmacy
The new Pharmacy has been designed to meet our patients' needs for greater medication availability and a responsive service resulting in a much-improved patient experience.  
Chief Pharmacist, Mohamed Obiedalla, comments "We are very excited to work in our newly refurbished environment, but most of all to be able to provide our patients with a more efficient service". Prescriptions from the New Victoria Hospital's Inpatient and Outpatient Departments written by our Consultants and GPs can be processed by our Pharmacy with minimum waiting times.
Patients will be able to start their treatment as soon as they leave the hospital for a better treatment outcome and prompt recovery.
Pharmacy services
Our team of Pharmacists and Pharmacy Technicians are happy to advise you and assist you with your treatment.
The department offers a variety of services to support the well being of our patients:
Prescription dispensing
Vaccinations
Counselling advice
Health checks
Free Prescription Delivery Service
Free national prescription delivery service
New Victoria Hospital's Pharmacy Department has recently launched a free national prescription delivery service for patients.
With this service, our patients can benefit from receiving their medications anywhere in the UK in a timely manner, cutting out the stress and inconvenience of travels.
We look forward to welcoming our patients into our brand new Pharmacy.
Our Pharmacy is open Monday to Friday 08:00 – 20:00 and Saturday 08:00 – 16:00.
If you have any questions or would like to contact New Victoria Hospital's Pharmacy Department, please call 020 8949 9076 or email [email protected]