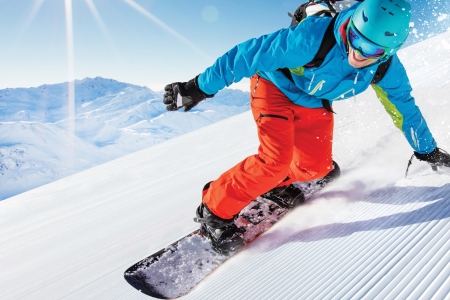 Whether you are a professional sports person or just take part in sport for pleasure, we can help. Our highly experienced team of Orthopaedic Surgeons, Pain Management Specialists, Rheumatologists, Podiatrists, Radiologists and Physiotherapists work collaboratively to help provide you with a full and fast recovery.
Our Sports Injury Clinics offer a comprehensive service for assessment, treatment which is specially tailored to meet your specific needs, and recovery, using the latest techniques and with access to the most up to date imaging equipment and state of the art operating theatres. 
We see and treat most sporting injuries including (but not limited to):
Elbow, hand and wrist sports injuries: Skier's thumb (UCL tear); Tendon injuries including: Golfer's elbow (medial epicondylitis), Tennis elbow (lateral epicondylitis), Tendon rupture
Shoulder sports injuries: AC (acromioclavicular) joint disruption; Rotator cuff injury; Labral injury; Biceps tendinopathy; Shoulder instability including SLAP lesions; Subacromial pain syndrome.
Foot and ankle sports injuries: Achilles tendinitis; Plantar fasciitis; Metatarsal pain, Heel bursitis (retrocalcaneal and retroachilles bursitis)
Knee injuries: Knee ligament injuries including ACL, MCL, PCL, LCL sprains and ruptures; Meniscal tear; Patellar tendonitis; Runner's knee (patellofemoral pain syndrome); Iliotibial (IT) band syndrome; Jumper's knee (patellar tendinopathy)
Calf and shin sports injuries: Shin splints (medial tibial stress syndrome), calf tear
Hip sports injuries: Groin pain; Hip tendon injury (gluteal tendinopathy); Hamstring tendinopathy; Hip impingement (femoro acetabular impingement); Hip bursitis (greater trochanteric bursitis)
Neck and back pain sports injuries: Disc related injuries, Facet joint injuries; Sciatica
Stress Fractures and Post Fracture Management
Self-pay patients do not need a referral from their GP to access our Sports Injury Clinic. If you have private health insurance, you will need to contact your insurer first to find out if your policy covers you and if your insurer requires you to obtain a GP referral first.
For further details about our Sports Injuries Clinics click here