Shockwave therapy is a non-invasive treatment that uses acoustic sound waves to deliver focused energy to painful, inflamed tendons and other areas of soft tissue . The energy delivered through shockwave therapy promotes regeneration and the reparative process of  tendons and other soft tissues. Shockwave therapy is a proven, effective, form of treatment for a variety of tendon conditions including Plantar fasciitis, achilles tendinopathy and tennis elbow.
At New Victoria Hospital our expert team of Physiotherapists are highly trained in the use of Shockwave Therapy to treat common tendon issues. As official members of the Chartered Society of Physiotherapy and Health and Care Professions Council, our specialist team provides comprehensive care and a first-class level of treatment, from initial consultation through to discharge.
What is Shockwave Therapy?
As shockwave therapy is non-surgical, the process is simple and quick. Depending on the condition and its severity a therapy session may take  15-30 minutes depending on the area. On average, patients would require 3 to 6 sessions to achieve the most benefit from the treatment. During a shockwave therapy session, patients can expect the following procedure:
An initial assessment to determine if shockwave therapy is the most appropriate form of treatment for the problem. 
To begin the therapy, patients may be required to remove some items of clothing to enable the Physiotherapist to access the treatment area.
The Physiotherapist will then locate the treatment area through palpation (physical assessment using the hands) allowing them to precisely deliver the treatment. 
Once the treatment area has been found, the therapist will apply a sufficient amount of gel. This enables an efficient and smooth transfer of the acoustic sound waves.
The Physiotherapist will press the shockwave applicator gently into the treatment area and begin the treatment.
What does Shockwave Therapy treat?
Shockwave therapy is most commonly used to treat tendon conditions such as:
Plantar fasciitis (pain felt on the outside of the foot)
Achilles tendinopathy (pain in the tendon connecting the back of the foot to the calf muscle)
Tennis elbow (pain felt on the outside of the elbow)
Golfers elbow (pain felt on the inside of the elbow)
Patellofemoral syndrome (also known as runners knee)
ITBS (Iliotibial Band Syndrome)
Medial tibial stress syndrome (also known as shin splints)
Trochanteric bursitis/Gluteus tendinopathy
Private Shockwave Therapy at New Victoria Hospital
At New Victoria Hospital, our renowned Physiotherapists specialise in administering Shockwave Therapy. At the forefront of their field, they ensure every physiotherapy patient enjoys an exemplary standard of care and is made to feel comfortable throughout their visit.
New Victoria Physiotherapy is housed in the main hospital building with its own dedicated entrance, offering a modern and comfortable reception and waiting area, four modern, spacious and well-appointed treatment rooms and a rehabilitation gym with a range of specialist exercise equipment.
Our Outpatient Physiotherapy Clinic Times are as follows:
Monday to Thursday - 8am to 8pm
Friday - 8am to 6pm
Saturday - 9am to 1pm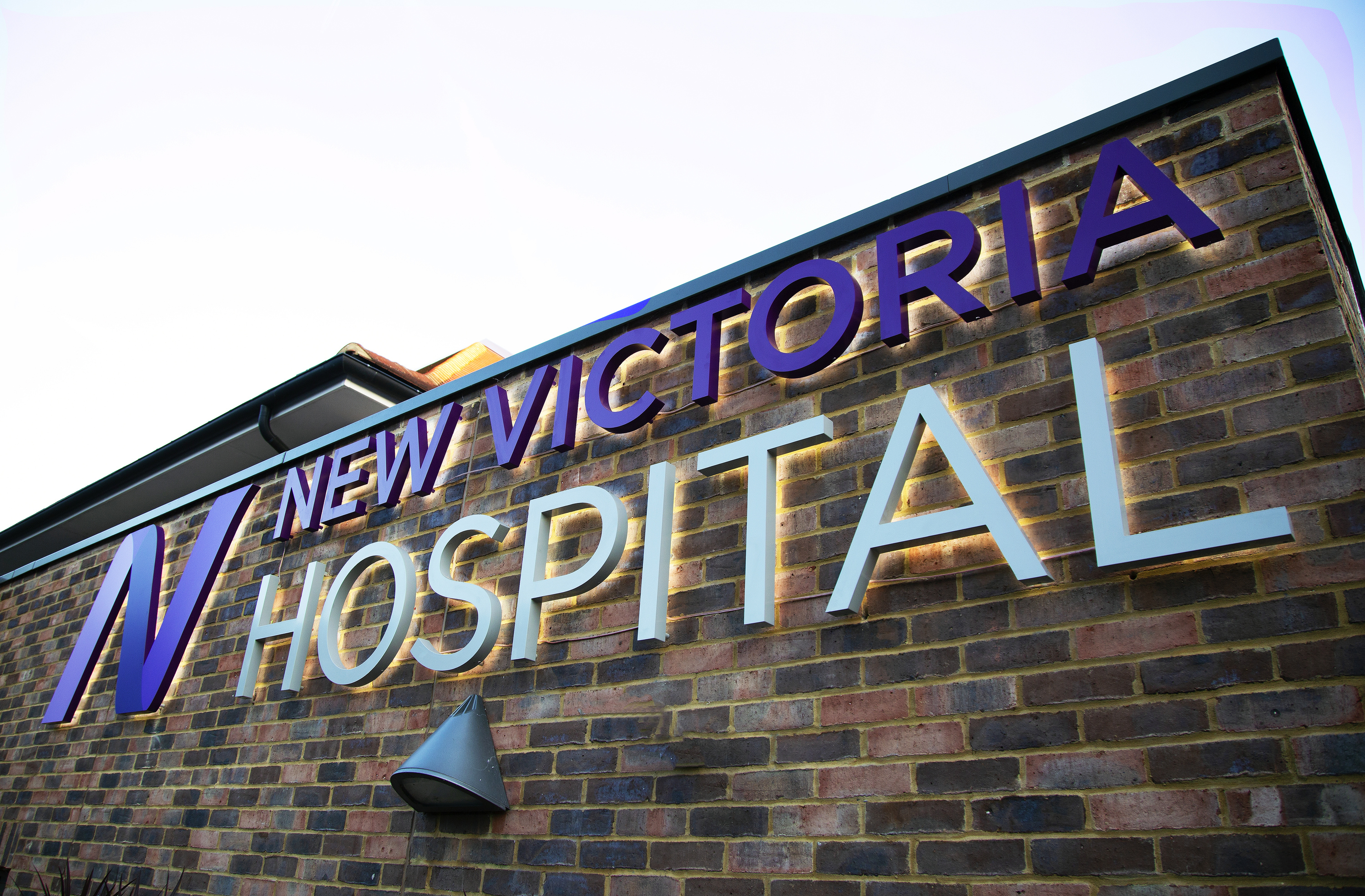 If you would like to receive more information on Shockwave Therapy or any other Physiotherapy services offered at New Victoria Hospital, please call us on 020 8949 9040 or fill out an online form. Our team of specialists will be in touch to discuss the next steps.